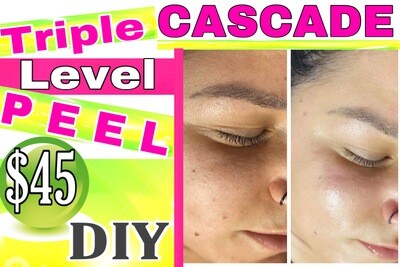 Introducing
Cascade Triple Level Peel
Do – It – Yourself at home
This treatment is an advanced exfoliating system that contains three levels of different highly effective peels.
We are so happy to share this exclusive opportunity with everyone who would like to advance to another level of their home care regiment.
In order for you to perform this peel however, it is necessary to contact one of our estheticians via phone or online for a consultation to assure your safety and accuracy. We will then guide you through the whole process. It is an easy and effective way to stay on top of your skincare regiment and get a healthy beautiful glow using all-natural powerful, professional ingredients!
Choose your own Esthetician who will help you to customize your "CASCADE Triple Level Peel" and answer all of your questions: